Cinnamon Tea Cake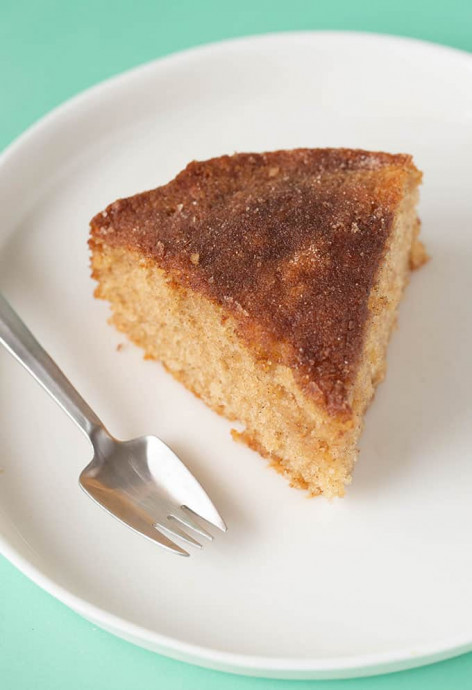 I'm so excited to share my Cinnamon Tea Cake recipe with you today. It comes together in minutes and boasts a buttery crumb and a sweet cinnamon sugar crust. The perfect cake for morning tea! The humble tea cake. It's incredibly easy to make but it tastes like you've slaved away in the kitchen for hours. It has a super soft and tender crumb that's buttery and sweet, and a crisp cinnamon sugar topping.
You only need a handful of ingredients and you've got the perfect cake to share with family and friends. So what makes this cake so special? Well apart from being easy to throw together, it's actually one of my all-time favourite cakes. I have a whole stack of it in my freezer because sometimes you just need a quick cake fix.
And even though this cake has no frosting, that buttery cinnamon crust makes me weak at the knees. After this cake is baked, you actually brush the top with melted butter and sprinkle over cinnamon sugar. If you serve this cake warm, you could close your eyes and think you are eating a warm cinnamon donut.
Ingredients:
Tea cake
115 grams (1/2 cup or 1 stick) unsalted butter, room temperature
150 grams (3/4 cup) caster sugar
1 teaspoon vanilla extract
2 large eggs
210 grams (1 and 1/2 cups) plain flour
2 and 1/2 teaspoons baking powder
1 teaspoon ground cinnamon
180 ml (3/4 cup) milk
Cinnamon sugar topping
20 grams (1 tablespoon) unsalted butter, melted
1/2 teaspoon ground cinnamon
1 tablespoon caster sugar