Jalapeño Popper Rice Balls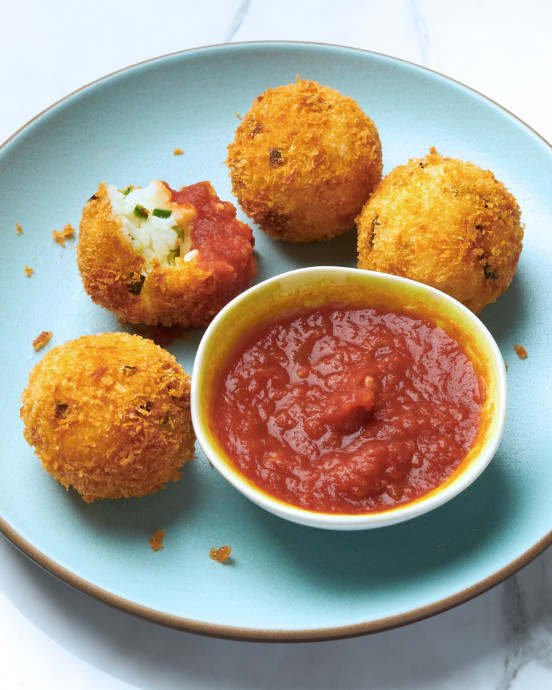 Rice balls, meet jalapeño poppers! This recipe combines the best of both worlds: a light and crispy panko-coated rice ball with a creamy, cheesy, jalapeño-flecked filling. It's an ingenious way to use up leftover cooked rice, and you likely have the rest of the ingredients on hand, too. Any steamed white rice will work, but short-grain Japanese rice (often labeled sushi rice) yields the best results, since it binds together so easily.
While you don't need a deep-fryer to make these bites of creamy goodness, I do recommend using a thermometer clipped to your saucepan to monitor the oil's temperature. Keeping the oil at a consistent heat of 375°F will ensure the outsides get perfectly golden and crisp while the insides warm through, creating the gooiest, cheesiest centers. Enjoy them on their own, or dip in your favorite salsa.
Ingredients:
2 ounces full-fat cream cheese (1/4 cup)
4 ounces sharp cheddar cheese
2 medium jalapeño peppers
1 clove garlic
2 cups cooked white rice, preferably sushi rice
1 1/2 teaspoons kosher salt, plus more as needed
Freshly ground black pepper
2 large eggs
1 1/2 cups panko bread crumbs
6 cups canola oil, for deep frying
Blended tomato salsa, for serving (optional)