Easy 10 Minute Asian Zucchini Noodles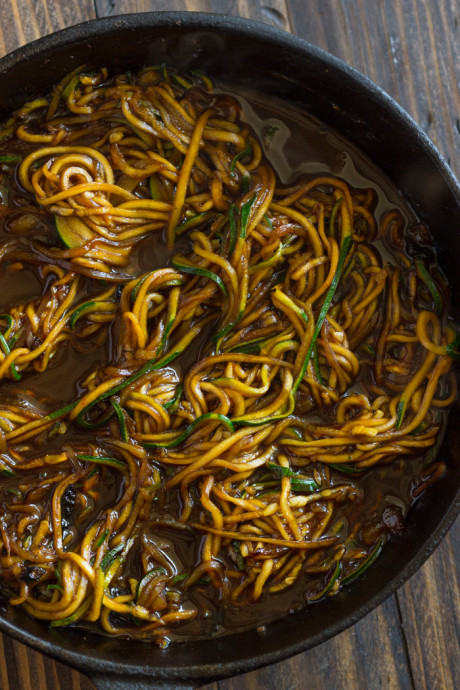 Quick and easy to make Asian flavored 'zoodles' are ready in under 10 minutes and make the perfect low-carb side dish. Ever since I finally got a , I've been everything in sight! I've been able to incorporate so much more veggies into my diet by replacing fatty carbs with veggies. It's the coolest thing ever and I promise you will never get tired of it!
To make the zucchini noodles, simple spiralize 2 zucchini using a sprializer. This is the I like to use and you can get it on amazon or most home stores.Next, make the sauce by combining dark soy sauce, sriracha, and brown sugar and setting aside. In a large pan stir fry a small onion and some garlic then add the sauce and noodles t the pan and cook for just a minute and you're done! I made these noodles with a side of their favorite and they loved it!
Ingredients:
For the sauce:
1/4 cup dark soy sauce
1 teaspoon sriracha sauce
1 tablespoon dark brown sugar use honey for paleo
1 teaspoon oil
1/4 cup minced onion
2 cloves garlic minced
2 large zucchini spiralized