Snickerdoodle Mug Cake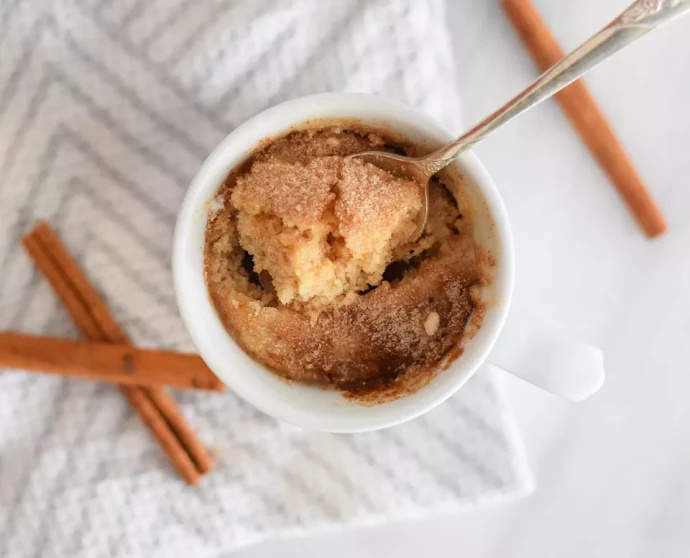 Mug cakes are the perfect solution to those midnight sweet tooth cravings. It's just the right amount of dessert, you don't have to break out your stand mixer to make it happen, and there are endless varieties (hello, hot cocoa). This sweet snickerdoodle mug cake has all the deliciousness of the classic cinnamon- and sugar-rolled cookie and is ready from start to finish in under five minutes. You can get even more decadent and top the finished mug cake with vanilla ice cream or whipped cream.
All you need is a mug, a microwave and a few pantry baking essentials to make this delightful warm treat possible. It's easy to whip together for yourself, but you can also double the recipe to "bake" for you and a loved one.
It's also an easy recipe for kids to whip up. There's no breaking of eggs to worry about and it's just a small amount of batter to stir. It also cooks so quickly, so there's no wait time. Just make sure you let it cool enough before serving it to little ones as the mug gets quite hot.
Ingredients:
For the Cake
1/2 cup all-purpose flour
3 tablespoons sugar
1/2 teaspoon baking powder
1/4 teaspoon cinnamon
1/3 cup whole milk
3 tablespoons butter
1/2 teaspoon vanilla extract
For the Cinnamon-Sugar
1 teaspoon ground cinnamon
1 tablespoon granulated sugar
Optional: vanilla ice cream or whipped cream