Zucchini Noodles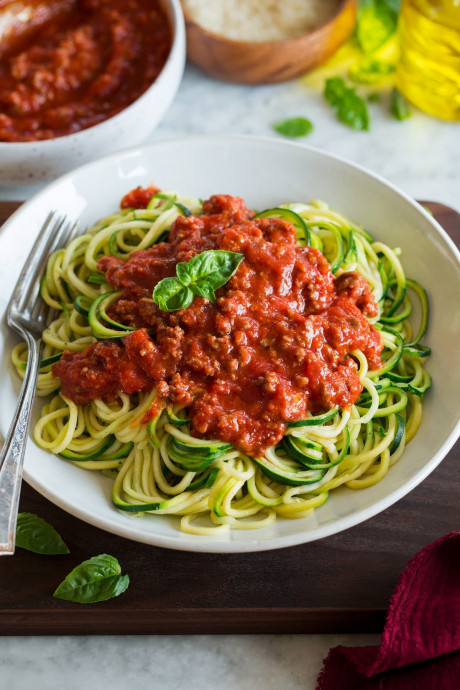 Healthy Zucchini Noodles ("Zoodles") – fresh zucchini are cut into spaghetti-like strands, tossed with olive oil and roasted in the oven until tender. Finish with your favorite sauce for the perfect summery main dish!
While there are several ways to cook zucchini noodles, I think oven baking is easily the best way to go.
The other options are boiling and sauteing but they each have a downside. Boiling will mute the flavor plus they'll end up watery. And with sauteing they don't cook as evenly.
The great thing here is cooking them in the oven is about as easy as it gets! You don't have to toss constantly, you don't have to tend to them super closely, and it will get a large quantity cooked at once.
Ingredients:
3 lbs. medium zucchini, ends trimmed (preferably about 8 oz in size each)
1 Tbsp olive oil
Salt and freshly ground black pepper