Savory Sauteed Mushrooms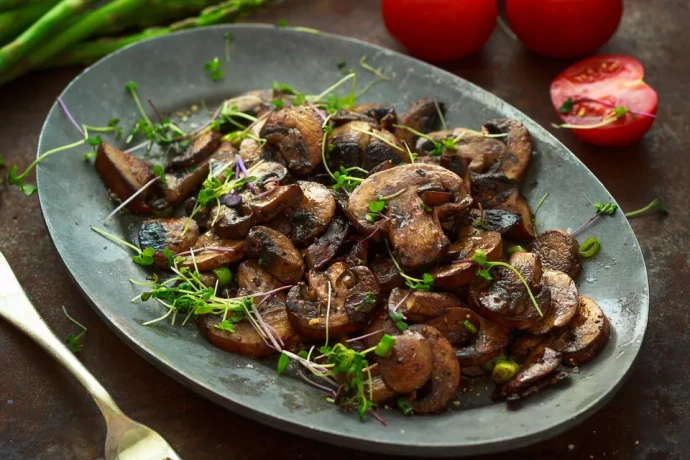 These savory sauteed mushrooms are easy to make and they are wonderful with grilled, roasted, or pan-grilled meat or poultry. They're especially good with steaks, pork chops, and burgers.
Butter, scallions, and herbs give these mushrooms their fabulous flavor. Feel free to use fresh herbs instead of the dried herbs. We add a few teaspoons of fresh chopped parsley just before they're done.
Ingredients:
2 tablespoons butter
16 ounces mushrooms
1 teaspoon fines herbs, or other herb blend
1 garlic clove, finely minced
6 medium green onions, with about 3 inches of green, thinly sliced
1/3 cup dry white wine, or low-sodium/unsalted chicken broth or stock
1 dash ground black pepper
1/2 teaspoon salt, or to taste