Ancho Chili Chicken Tacos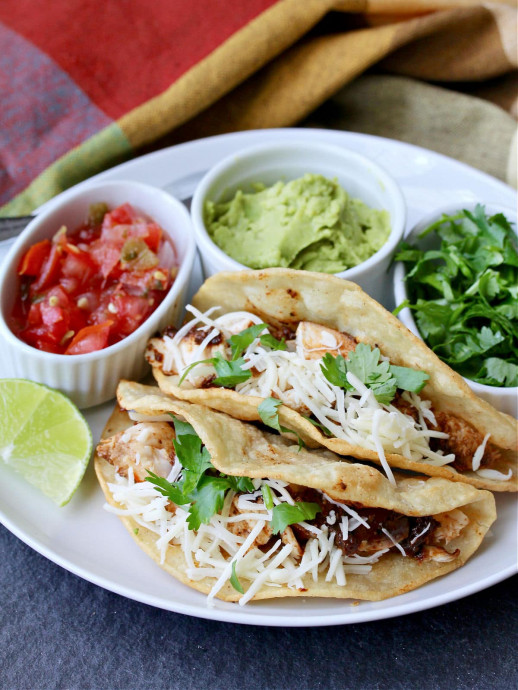 This chicken and these tacos were delicious. I can't wait to try making steaks with the sous vide method, where you cook them in the machine, and then quick char them on the barbecue or a cast iron skillet. No more over cooking expensive beef!
These Sous Vide Ancho Chile Chicken Tacos are filled with tender chicken breasts cooked via the sous vide method in a chili sauce made from ancho chilis, Mexican oregano, garlic, brown sugar, and spices. You can also serve this chicken over rice or with tortillas. So simple and so good.
Ingredients:
2 tablespoons neutral oil
2 ounces whole dried ancho chilis, stems cut off, and seeds shaken out.
2/3 cup water
1 tablespoon dried Mexican oregano (regular oregano will work too)
4 garlic cloves, smashed
2 tablespoons packed light brown sugar
1 tablespoon apple cider vinegar
Salt and pepper to taste
1/2 teaspoon ground cumin
1/4 teaspoon cinnamon
4 boneless skinless chicken breasts
2 tablespoons butter
1 tablespoon fresh lime juice
Chopped fresh cilantro
1/2 to 1 cup vegetable oil
8 Corn tortillas or pre-made taco shells
Garnishes, such as salsa, guacamole, and shredded cheese