Easy Jam Tart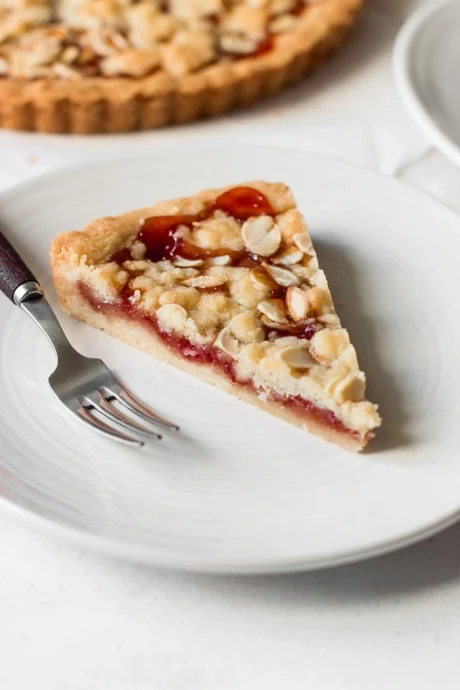 A dressed up version of jam bars, this easy jam tart is a stunning dessert that showcases your favorite fruit anytime of the year.
This easy jam tart recipe is very similar to the bars, but I use a tart pan (this one with a removable bottom is my favorite) instead of a regular square pan. The simple, no-roll shortbread crust gets pressed into the tart pan, only to get filled with your favorite jam and the same crust, just turned into a streusel topping.
This jam tart is sweet, buttery and can be dressed up with fresh whipped cream or vanilla ice cream. When you feel like fancying up a dessert without putting in any extra work, this jam crumble tart is just for you.
Ingredients:
3/4 cup (170g) unsalted butter, at room temperature
1/2 cup (100g) granulated sugar
1 teaspoon vanilla extract
1 1/2 cups (200g) all-purpose flour
1/4 teaspoon salt
3/4 cup jam
1/4 cup sliced almonds , optional