Chicken Almondine: Skillet Chicken With Almonds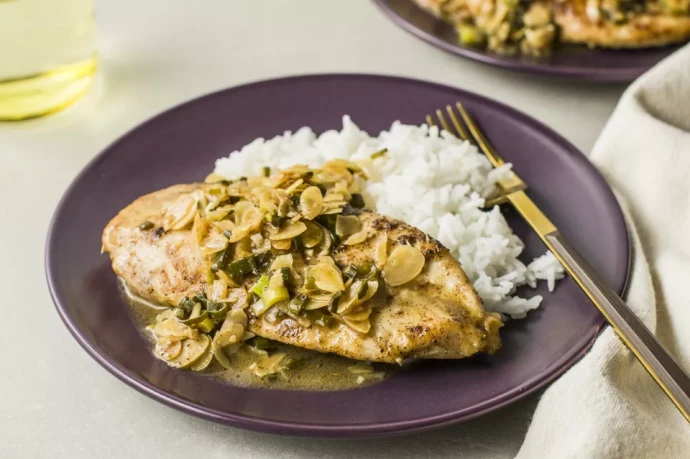 If you're looking for a simple yet special recipe for chicken, this easy dish is an excellent choice. The boneless chicken breasts are cooked in a butter and wine sauce with a little rosemary and other seasonings and served with sauteed almonds.
Serve this chicken with hot cooked rice and steamed broccoli or a richer Brussels sprouts gratin for a delicious everyday family meal.
Ingredients:
6 tablespoons butter
1/2 cup sliced almonds (or slivered almonds)
1/4 cup all-purpose flour
1/4 teaspoon dried rosemary (crushed)
1/4 teaspoon Kosher salt (or to taste)
1/4 teaspoon ground pepper
6 to 8 boneless chicken breast (halved, skin removed)
4 green onions (chopped)
1 clove garlic (minced)
3/4 cup dry white wine