5-Minute Creamy Chicken Curry Soup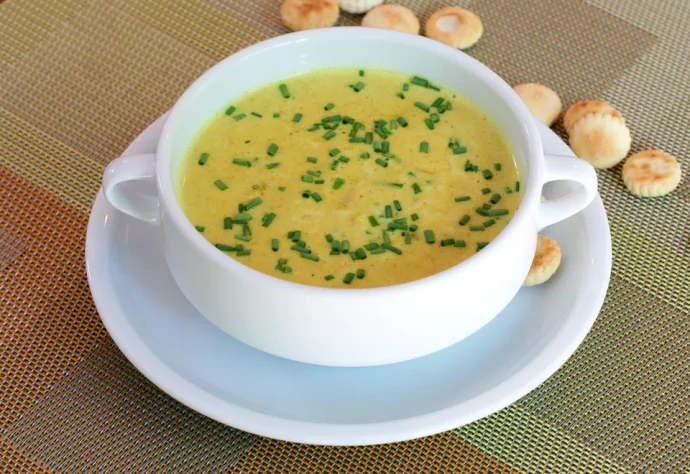 This creamy, curry-flavored soup is ridiculously easy to fix, and the flavors are fantastic. Condensed cream of chicken soup is gussied up with some cream, diced cooked chicken, and curry powder. Open a few cans and chop some chicken; that's all there is to it! Poach or bake the chicken up to a day in advance, or use a fully cooked rotisserie chicken from the deli.
If you prefer all homemade ingredients, you can make your own cream soup substitute (see the tips). Or, use cream of mushroom soup and add some fresh sauteed mushrooms along with the chicken.
An attractive garnish can make an ordinary soup stand out. Choose one of the suggested garnishes or add your own special signature to the soup.
Ingredients
2 (10 3/4-ounce) cans cream of chicken soup
1 cup chicken stock (preferably unsalted)
1 1/2 cups heavy cream
1 1/2 to 2 cups chicken (cooked, diced)
4 teaspoons curry powder (or to taste)
Kosher salt (to taste)
Freshly ground black pepper (to taste)
Optional: 1/2 lime (juiced)
Garnish: fresh cilantro or green onion tops (chopped)
Garnish: 1 to 2 tablespoons sour cream or Greek yogurt