Fresh & Simple Crab Salad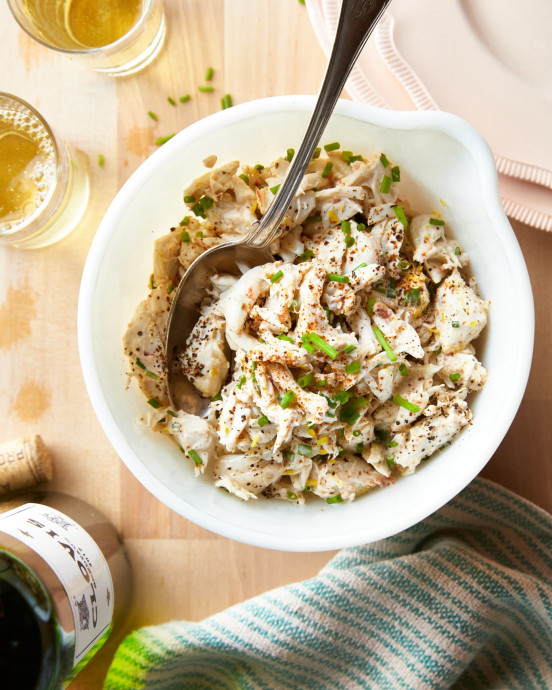 When it comes to the very best crab salad, less is always more. Fresh, succulent jumbo crab meat is a delight — sweet with just a hint of briny, mineral flavor — and shouldn't be masked by too many add-ins. This minimalist recipe does just that, looking toward Maryland with its Old Bay and chive accents but keeping the crabmeat front and center. It's bright, light, and incredibly versatile — everything you could want in a refreshing summer salad.
For a festive lunch, serve the crab salad on a bed of Bibb lettuce or atop a halved avocado. For an appetizer, pile it onto crostini or serve as a canapé atop thin slices of crunchy Granny Smith apple or cucumber. For a more casual get-together, blend the crab salad with cream cheese and sour cream for tangy crab dip. Or, embracing the "less is more" mentality, simply grab a spoon and eat the salad straight out of the serving bowl.
Ingredients:
1 medium lemon
2 tablespoons finely chopped chives
1/4 cup mayonnaise
1/2 teaspoon Old Bay seasoning
1 pound jumbo lump crab meat
Kosher salt
Freshly ground black pepper
Serving options: lettuce leaves, halved avocados, or buttered, toasted hot dog buns