Mini Lemon Drop Cupcakes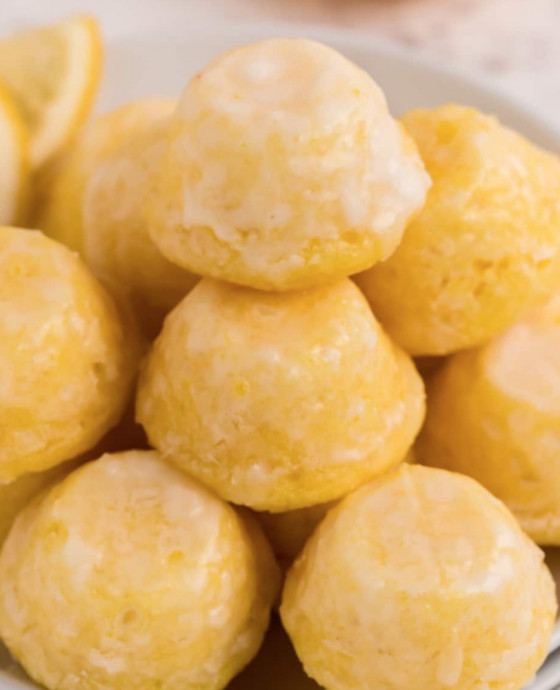 Mini Lemon Drop Cupcakes are delicious bite-sized treats that start with a lemon cake mix! The easy lemon glaze soaks into the inverted mini cupcakes and is a simple, incredibly delicious lemon cake mix recipe!
Little Lemon Drops are absolutely amazing and everyone will love you for making and sharing them! I took these to a barbecue and they were devoured in about 5 minutes….long before the meat even started cooking! Everyone was exclaiming about how amazing they were and I was thrilled because this recipe is so easy and it makes about 75 little cupcakes so it's perfect for large gatherings. Although, my husband ate about a dozen himself before we even left the house so 75 of them doesn't actually go as far as you'd think!
Ingredients:
Mini Lemon Drop Cupcakes
1 box lemon cake mix
1 box instant vanilla pudding 3.4 oz, dry mix
4 large eggs
1 1/4 cups sour cream or yogurt
1/2 cup milk
Easy Lemon Glaze
3 1/2 cups powdered sugar
2 tsp grated lemon zest from 1 lemon
2 TBSP unsalted butter melted
1/4 cup fresh lemon juice from 1 lemon
1/4 cup hot water