Broccoli Tuna Salad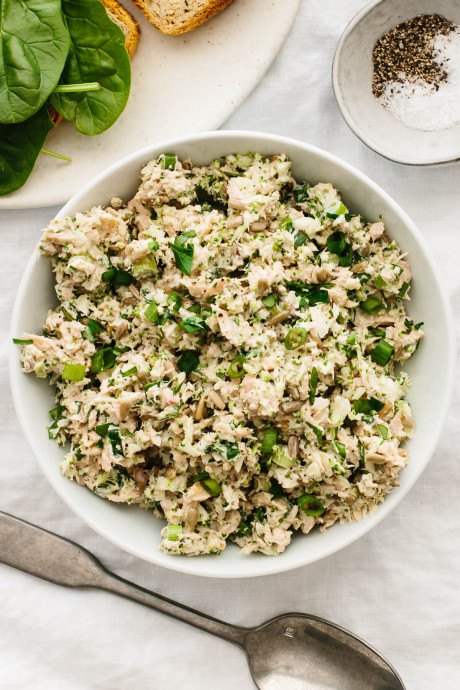 Broccoli tuna salad is a fresh variation of a lunchtime favorite. It's a simple blend of tuna, broccoli rice, mayonnaise, dijon mustard, green onions, and sunflower seeds. It's a great way to sneak more greens into your tuna salad!
While a classic tuna salad is great, this version might be even better. It's undeniably delicious, filled with crispy and creamy textures, along with bright flavors. It's easy to make, and most importantly 100% pantry-friendly – just like a tuna salad should be.
But the best part? It's got sneaky broccoli inside! You've seen me do this before, sneaking greens like spinach into tuna meatballs, or my chicken and rice, and of course I loaded greens into my green shakshuka. And because the broccoli rice is so small, most won't even know it's there! That makes it perfect for the kiddos.
Ingredients:
2 5-ounce cans tuna, drained
1 cup broccoli rice
1/3 cup mayonnaise
1/2 tablespoon Dijon mustard
2 green onions, sliced
2 tablespoons sunflower seeds
1-2 tablespoons chopped parsley, chives or other herbs
salt and pepper, to taste