Mini Cheese Balls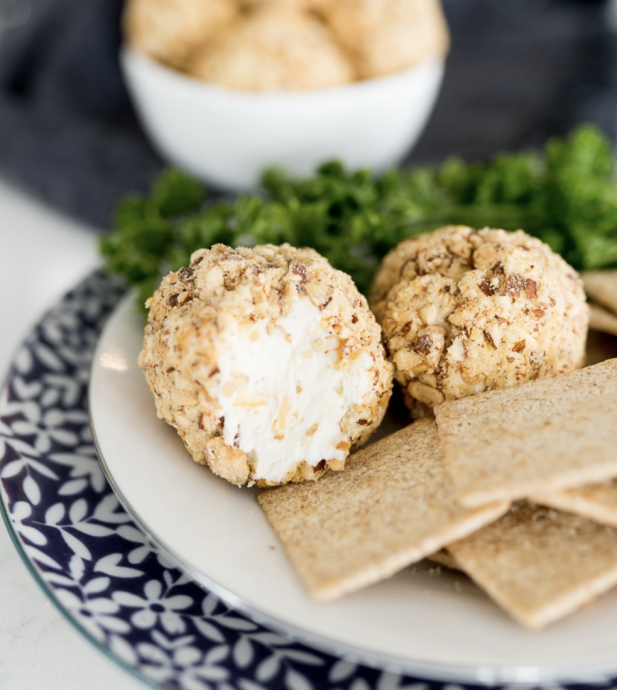 Mini Cheese Balls are everything you love about an ordinary Cheese Ball, only personal sized! The zesty ranch cream cheese ball recipe smeared on a crunchy cracker is the best appetizer around.
Cheese balls are one of my go-to appetizers.. both for making and eating. I love the smooth and tangy cheese layered on top of a crunchy cracker. It's filling, but not overly so and all around just a great way to begin a meal, or, let's be honest, BE a meal the next day.
There is only one thing that I am not quite on board with when it comes to cheese balls. The fact that everyone at the party is digging their crackers into the same cheese ball. Makes me cringe and maybe even shutter a little bit. That little reason right there is why this is my favorite way to make cheese balls. Miniature. Nearly bite-seized. Single serving cheese balls!
Ingredients:
16 oz cream cheese room temperature
1 pkg ranch dressing mix
1/2 cup shredded cheddar cheese
1/2 cup almonds chopped or crushed