Vegetarian Bean and Rice Burrito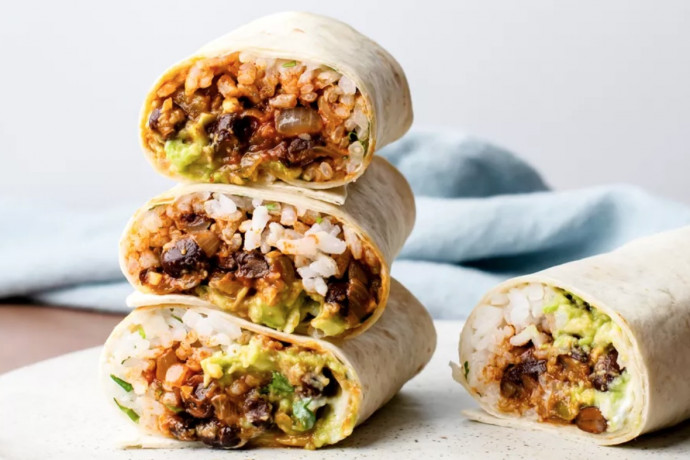 Quick and easy, vegan bean and rice burritos are a perfect vegetarian dinner idea. This basic recipe includes plenty of Mexican spices, is a great way to use up leftover rice, and can be customized to whatever you have on hand.
The secret to this delicious burrito is cilantro-lime rice. Many restaurants rely on it for vegetarian burritos as well, and it's as simple as mixing chopped cilantro and lime juice into cooked rice. You'll gently heat the rice then wrap it into a burrito with sautéed onion, garlic, black or pinto beans, hot sauce, and a few spices. Add extra toppings such as non-dairy sour cream, homemade guacamole, salsa, and black olives if you like.
These burritos are so filling that they're almost a complete and balanced meal on their own. If you'd like a side dish, consider elote (Mexican street corn), refried bean taquitos, or simply slice up an avocado and serve it on top of any fillings that didn't fit in the tortillas.
Ingredients:
2 cups cooked rice
2 tablespoons fresh cilantro, chopped
2 limes, juiced
1/2 medium onion, diced
3 to 4 cloves garlic, minced
2 tablespoons vegetable oil (or olive oil)
1 (15-ounce) can black beans (or pinto beans), drained
1 tablespoon chili powder
1/2 teaspoon ground cumin
1 tablespoon hot sauce, or to taste
Pinch salt, to taste, optional
4 (10-inch) large tortillas