Funky Monkey Healthy Dessert Smoothie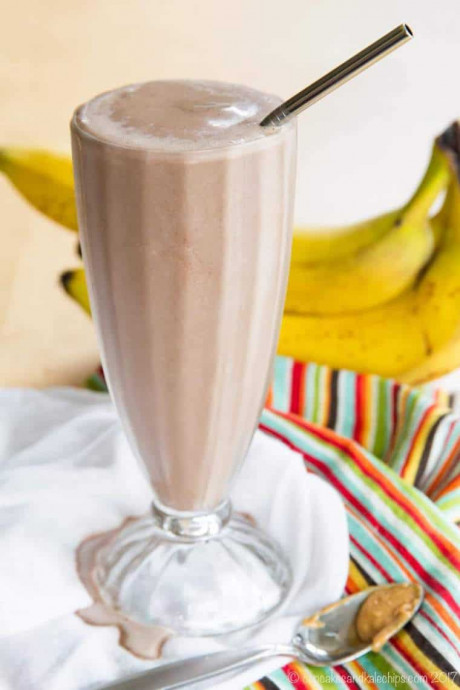 Chocolate Peanut Butter Banana Smoothie is a deliciously healthy smoothie recipe that tastes like dessert! With the ultimate flavor combo, you can enjoy a protein-packed breakfast or snack (about 20 grams!) while you feel like you are indulging in a sweet milkshake. Kids of all ages will love to sip on rich and creamy Funky Monkey Smoothies.
Who doesn't love this amazing combination of flavors? And when you can enjoy something that tastes like a rich and creamy milkshake, but still feel good about having it for breakfast or a healthy snack, then it's a total win.
This is the ultimate healthy dessert smoothie recipe for all the chocolate and peanut butter lovers out there. And with a good dose of protein and some dark leafy greens, you'll definitely fuel yourself through the morning until lunch or get yourself through the afternoon slump.
Ingredients:
1 cup milk I used unsweetened vanilla almond milk
1 cup spinach or other dark, leafy greens, if desired
1/2 cup cottage cheese or plain Greek yogurt
1 Tablespoon peanut butter (or 1 Tablespoon peanut butter powder)
1 Tablespoon unsweetened cocoa powder
1 large frozen banana, cut into chunks
4 ice cubes more or less depending on desired texture