Potato Tacos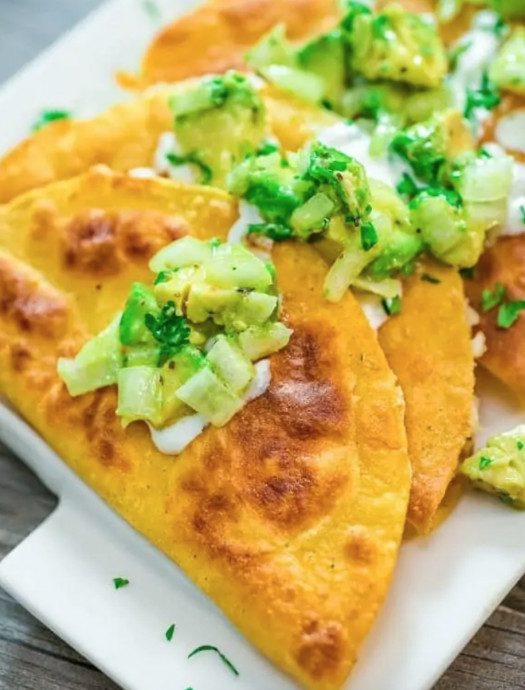 These delicious and crispy Potato Tacos are crunchy on the outside and soft on the inside. They are vegetarian and easy to make at home.
These crispy Potato Tacos make a perfect vegetarian lunch or dinner. They are filling, tasty, and easy to make. If you are using leftover mashed potatoes, you can make them in just 10 minutes from start to finish. How nice is that?
Today, I am going to share my favorite way to make the potato filling. It is super easy, and super GOOD. Let's get to it! There two types of corn tortillas: yellow and white. White tortillas are softer and a bit easier to handle, since they don't crack easily when folded. Yellow tortillas aren't as pliable and are more likely to crack when folded. But if they are warmed up, they become quite flexible.
Ingredients:
1 lb. russet potatoes
4 oz. shredded Queso Fresco
12 corn tortillas
Vegetable oil for frying about ⅓ cup total
Salt and pepper to taste