Deviled Egg Macaroni Salad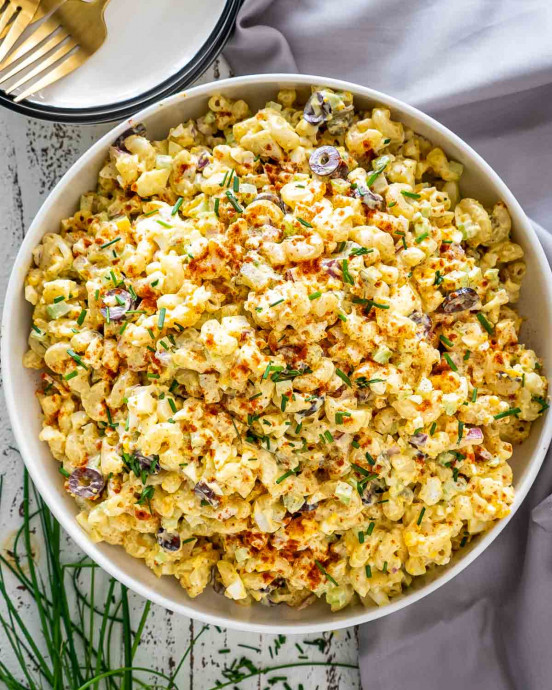 This easy Deviled Egg Macaroni Salad recipe tastes just like deviled eggs, super creamy and loaded with celery, olives, pickles and red onion. Quick, delicious and ready in 30 minutes!
This pasta salad is a match made in heaven! The delicious creamy flavor of deviled eggs paired with a macaroni salad loaded with goodies? You're going to be the hit of every barbecue you go to in the summer! You have to give this a try, especially if you have lots of eggs leftover. This recipe makes such great use of them and this also makes a perfect side dish.
Just look at how incredibly creamy this macaroni salad is. No dry pasta in my kitchen! I always make sure to load my pasta salads up with homemade dressing so even if you make it a day or two ahead of time, each bite will still be nicely coated.
Ingredients:
8 large eggs hard boiled
12 ounces elbow macaroni uncooked
¼ teaspoon salt or to taste
¼ teaspoon black pepper ground, or to taste
2 tablespoons Dijon mustard
1 cup mayonnaise
3 medium dill pickles chopped
½ medium red onion chopped
2 ribs celery chopped
½ cup black olives sliced
½ teaspoon smoked paprika
1 tablespoon chives chopped