Oreo Sushi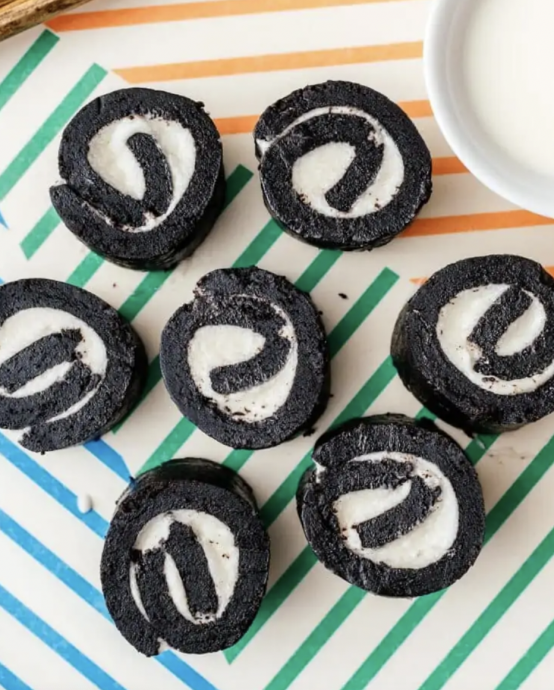 Oreos are the perfect store bought cookie. You can do so many things with them. You can dunk them, make mug cakes with them, and even make oreo sushi. Yup, you read that right, oreo sushi!
Why eat oreos the regular way when you can sushi-fy them!? Some of you might think that Japanese people would think that oreo sushi would be a travesty, but I assure you, Japanese people are totally down for innovation! Besides, obviously these oreo sushi are not really sushi. They are a sweet and fun oreo dessert shaped into little sushi rolls. It's bussin as the kids say!
Oreo sushi is made from oreos, crushed up and re-shaped into sushi rolls. Basically, you take oreos, separate them, crush the cookies, then mix them with milk to create a dough. The dough is rolled out, then spread with oreo cream. It's easiest to make this with a food processor because the food processor can break down the oreo cookies into a fine crumb which makes it easier to come together in a dough. It also helps with mixing the milk into the oreo cookies.
Ingredients:
24 oreos separated (one package)
1/4 cup milk