Almond and Honey Cornmeal Cake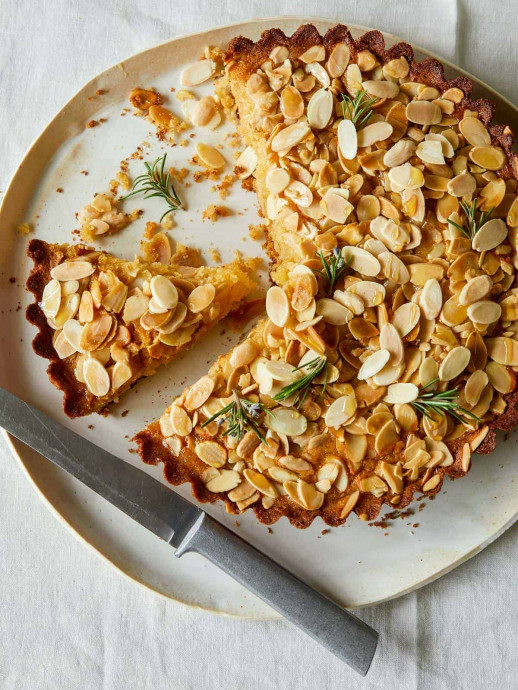 love when I can add another low maintenance cake recipe to the arsenal. That would be this Almond and Honey Cornmeal Cake. No frosting, no layers, no fuss, but still a gorgeous cake fit for a dinner party. Cornmeal cakes are a favorite of mine personally, we also have these little strawberry cornmeal cakes you should peek at.
The slivered almonds that cover the top of this cake make it look really rustic which I love, and then we took the cute factor up a notch and garnished with little sprigs of rosemary.
Ingredients:
¾ cup fine ground yellow cornmeal
⅓ cup all purpose flour
1 teaspoon baking powder
½ teaspoon salt
½ cup (1 stick) unsalted butter, softened
⅔ cup sugar
¼ cup almond paste
¼ cup plus 2 tablespoons honey, divided
2 large eggs
½ cup plus 2 tablespoons whole milk
1 ½ teaspoons minced rosemary optional
1 teaspoon vanilla extract
zest of 1 Meyer lemon
1 cup thinly sliced almonds
rosemary sprigs, optional garnish