Smoky Chipotle Layered Taco Dip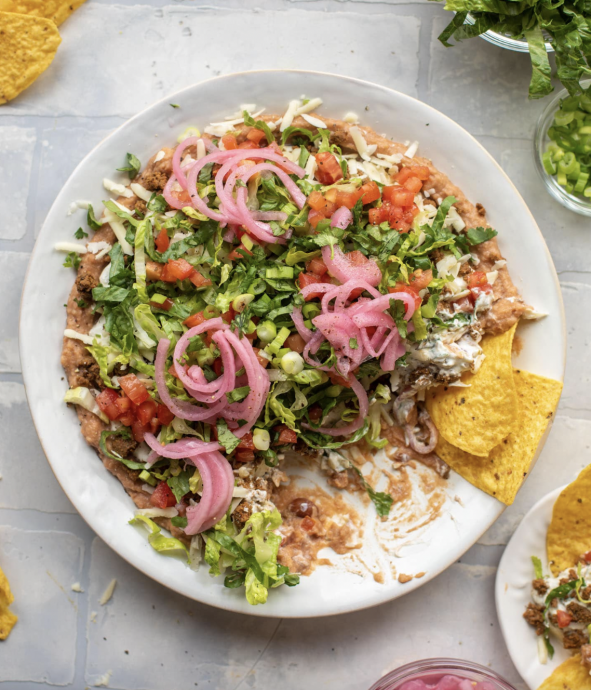 Here's a spin on the classic taco dip! I make a smoky chipotle beef, layer it with beans and sour cream and salsa verde and load it up with toppings for the perfect layered taco dip. It's so delicious!
This is my slightly elevated version of the layered taco dip that we all grew up eating and loved so much. I can't even express how good this is! It is SO flavorful, the perfect party plate and something you'll want to make over and over. Game day, BBQ, dinner party – the works! Make it for all the things.
This dip has lots of texture, tons of flavor and looks super pretty on a plate too. I like to serve it on a platter where you can actually see some of the layers and colors, but you could throw it in a baking dish too!
Ingredients:
8 ounces ground beef or turkey
1 teaspoon ground cumin
1 teaspoon smoked paprika
½ teaspoon garlic powder
¼ teaspoon chipotle chili powder
kosher salt and pepper
1 (14 ounce ) can refried beans
1 cup sour cream
½ cup salsa verde
1 cup freshly grated sharp cheddar cheese
½ cup chopped tomatoes
1 cup shredded lettuce
¼ cup chopped cilantro
4 green onions, thinly sliced
pickled onions, for topping
tortilla chips, for serving