Zucchini, Lemon & Goat Cheese Puff Pastry Pizza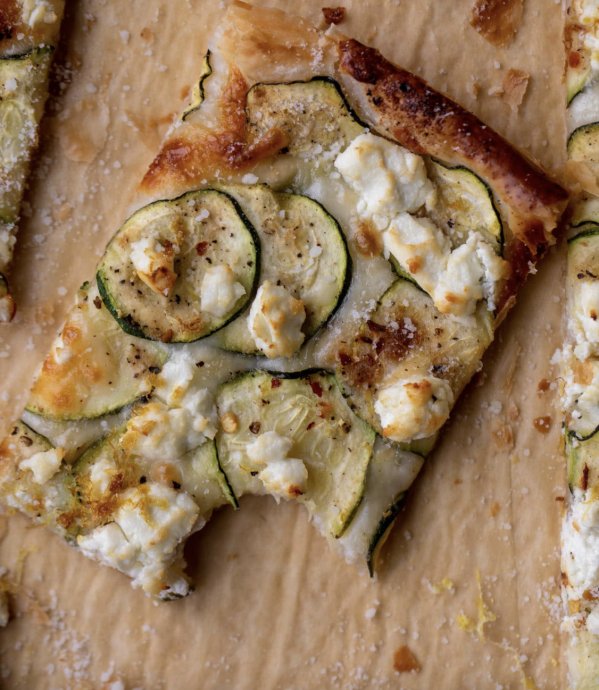 I love these puff pastry pizzas because they are so incredibly versatile.
These can be served and eaten like pizzas with a greens salad. They can be sliced and served like appetizers for a dinner party. Or they can even be a quick lunch. This is the summer version! It's loaded with thinly sliced zucchini, lemon, goat cheese and garlic. It is so super fantastic.
You could also do puff pastry pizza parties with an array of toppings for everyone to choose from. Seriously the options are endless.
Ingredients:
1 zucchini, very thinly sliced
1 sheet thawed puff pastry
½ cup freshly grated mozzarella cheese
½ teaspoon garlic powder
kosher salt and pepper
¼ teaspoon crushed red pepper
4 ounces goat cheese
1 lemon, zest freshly grated
fresh herbs for serving