Grilled Crostini with Roasted Cherries, Goat Cheese & Basil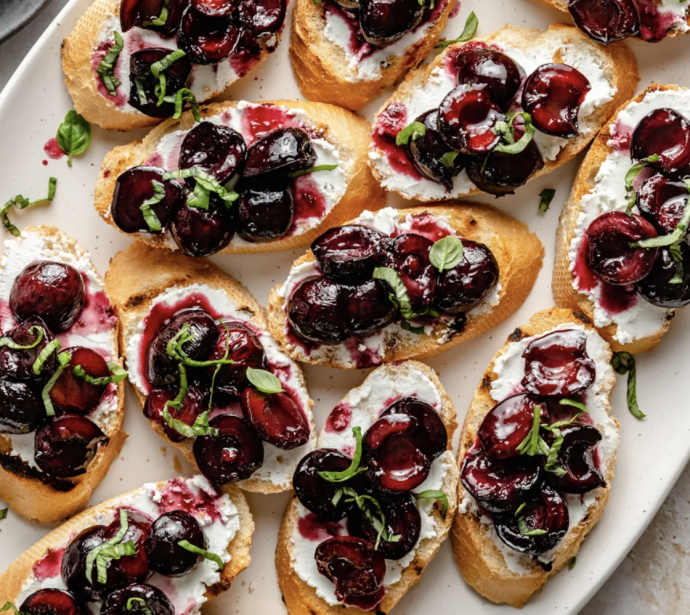 These grilled crostini have juicy roasted cherries, light and creamy goat cheese, and a sprinkle of fresh basil to tie them together. Every bite is truly a flavor explosion. The cherries are roasted with a little pure maple syrup and lemon zest, giving them a lovely sweetness that's perfectly balanced with the tangy goat cheese.
This roasted cherry and goat cheese grilled crostini is incredibly easy to make but feels really fun and elevated — AKA appetizer goals! I've included easy ways to customize them with what you might have on hand, as well as simple ways to prep them ahead of time. Serve these at your next BBQ or girls' night and get ready to impress everyone.
Ingredients:
1 french baguette, cut diagonally into 1/2 inch slices
For the roasted cherries:
4 cups fresh dark sweet cherries, pitted and halved
1 tablespoon olive oil
1 tablespoon pure maple syrup
1 teaspoon lemon zest
For the goat cheese:
8 ounces goat cheese log
To garnish:
Fresh basil ribbons