Lemon Chicken Artichoke Pasta Salad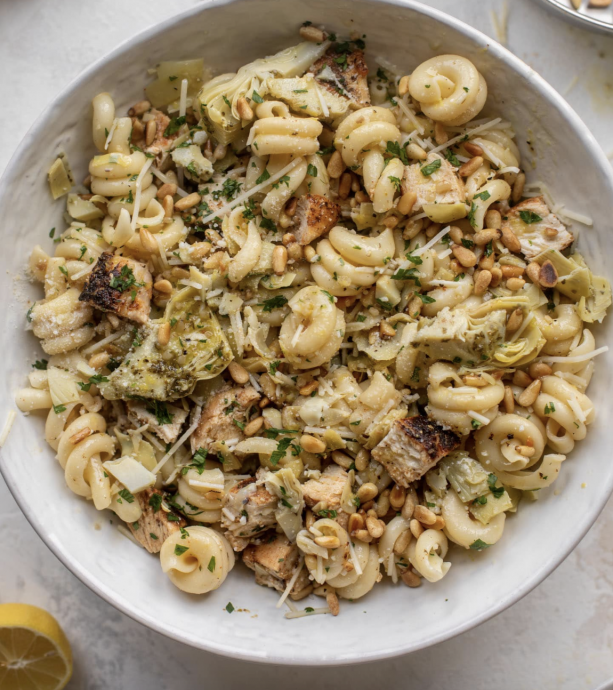 This lemon chicken pasta salad is the perfect spring and summer dish. Artichokes, pine nuts and parmesan make this delicious! Prepare it ahead of time and everyone loves it.
Oh how I live for a good pasta salad.The texture is phenomenal. I love the little bites of crunch from the pine nuts. The tangy lemony dressing. The chewy pasta and cheese. This seriously has everything I want in a pasta salad.
INGREDIENTS
2 boneless, skinless chicken breasts
kosher salt and pepper
1 teaspoon garlic powder
1 teaspoon smoked paprika
1 teaspoon oregano.
½ cup pine nuts
1 pound short-cut pasta, cooked
1 14 ounce jar marinated artichoke hearts, drained
¾ cup shredded parmesan cheese
½ cup chopped fresh herbs, like parsley and basil
VINAIGRETTE
3 tablespoons lemon juice
2 tablespoons champagne vinegar
2 teaspoons dijon mustard
1 teaspoon honey
½ teaspoon freshly grated lemon zest
2 garlic cloves, minced
1/4 teaspoon salt
1/4 teaspoon pepper
1/2 cup extra virgin olive oil