Sheet Pan Chicken Parmesan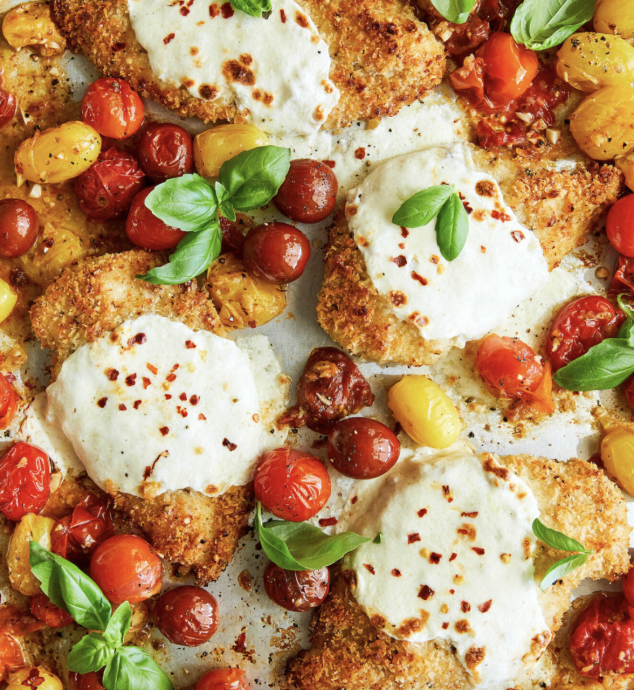 No mess, no fuss, and no frying. Completely BAKED amazingly crisp-tender chicken parmesan for the entire family!
It's a very quick sheet pan dinner (serving enough for 4) with less dishes and less effort.
And you can serve with all the wine and crusty bread for the fanciest, speediest weeknight meal ever.
Ingredients:
3 cups mixed grape or cherry tomatoes
3 cloves garlic, minced
1 teaspoon dried oregano
1/4 teaspoon crushed red pepper flakes
3 tablespoons olive oil, divided
Kosher salt and freshly ground black pepper
4 chicken cutlets
1 1/2 cups Panko*
1/2 cup freshly grated Parmesan
1/2 cup all-purpose flour
2 large eggs, beaten
6 ounces fresh mozzarella, sliced
Fresh basil leaves