Peach prosciutto & ricotta crostini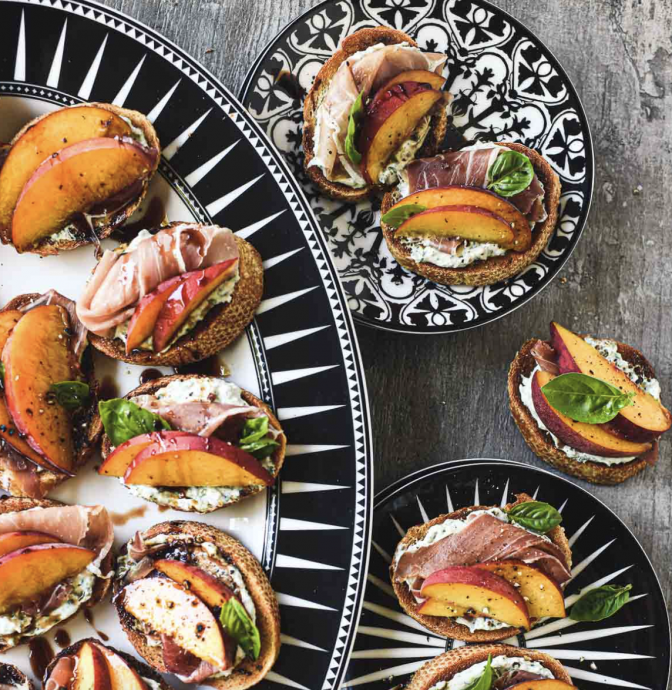 Peach, prosciutto & ricotta crostini is the perfect summer appetizer to enjoy when the peaches are fresh and the weather is beautiful! Sweet and salty, crunchy and creamy, these easy-to-put-together toasts have it all.
Maybe you're planning a full blown dinner party, or just having friends over for drinks on the deck; crostini is always right. It's just filling enough to keep everybody happy and chatting for hours. And you'll definitely get bonus points for serving this picture perfect summer appetizer. Crisp toast, basil infused whipped ricotta, buttery prosciutto and dribble down your chin juicy peaches…hello favorite season of the year!
8 ounces whole milk ricotta
.75 ounce fresh basil
coarse salt and fresh cracked black pepper
1 tsp lemon juice, or to taste
1 baguette style loaf of bread
6 ounces prosciutto slices
3-4 firm ripe peaches, thinly sliced (do not peel)
pomegranate molasses for drizzling