Baked Salmon With Maple Mustard Glaze (5 Ingredient Recipe)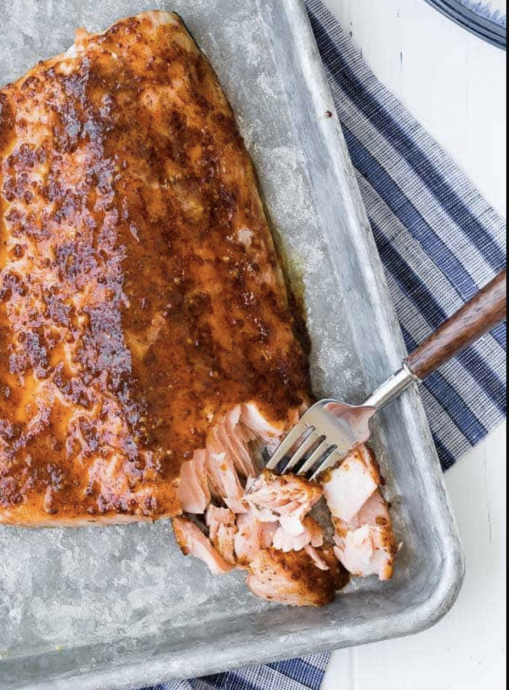 This easy five ingredient baked salmon is going to be your weeknight go-to salmon recipe. The glaze is the perfect balance of spicy and sweet. Try it tonight!
Ben loves my lemon salmon with dill, but I'd argue this recipe is the best oven baked salmon recipe. It's so, so, so tasty! This is actually my mom's signature way to prep salmon, and it always tastes so amazing, so I knew I had to share with you guys.
Neither my mom or I typically prepare this with a recipe (a little of this, a little of that!). It's a very forgiving recipe, so if you're decent at eyeballing things, you probably don't even need to get any measuring spoons dirty.
Ingredients:
2 pounds salmon, rinsed and patted dry with paper towels
2 tablespoons coarse (country style) Dijon mustard
2 tablespoons real maple syrup
1 teaspoon olive oil
1 teaspoon kosher salt
1/2 teaspoon paprika
1/2 teaspoon ground black pepper