Fresh Blueberry Pie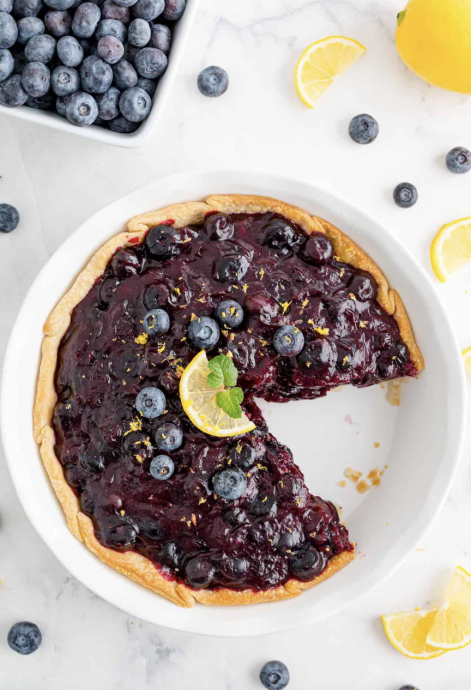 Fresh blueberry pie is one of my all-time favorite summer desserts.
Our favorite is fresh blueberry pie! Fresh blueberry pie covers all the bases: crisp buttery crust, sweet cooked berries, fresh tart berries, and mounds of whipped cream. The fresh blueberries almost pop in your mouth with every bite. Oh, it doesn't get much better than this!
And with six cups of blueberries, this fresh blueberry pie is good for you. Think of all those antioxidants!
Ingredients:
1 refrigerated pie crust (or homemade, if you prefer)
6 cups fresh blueberries, divided (see note)
1 ½ cups granulated sugar
6 tablespoons cornstarch
Pinch of salt
½ cup water
2 tablespoons unsalted butter
2 tablespoons fresh lemon juice
whipped cream (optional)