Classic Green Bean Casserole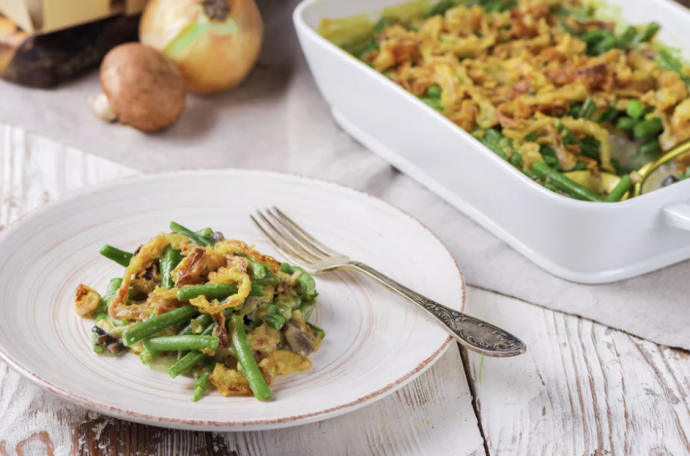 Green bean casserole is a must at any holiday dinner, especially Thanksgiving. It's a favorite side dish for good reason: the combination of creamy mushroom sauce, fresh green beans, and crunchy onions is easy to love.
You'll only need five ingredients to make this casserole, and it can be made with fresh, frozen, or even canned green beans. If using fresh or frozen, quickly cook the beans first. This can be done ahead of time if you like—then simply combine the ingredients and bake before serving.
While green bean casserole is a Thanksgiving classic, pairing perfectly with roast turkey and stuffing, it's quick and easy enough to serve anytime. Try serving with baked ham, pork chops, chicken breasts, and sides like mashed potatoes, baked sweet potatoes, and macaroni and cheese.
Ingredients
1 (10.5 or 10.75-ounce) can cream of mushroom soup
1/2 cup milk
1/8 teaspoon pepper
Butter, for the casserole dish
4 cups cooked green beans
1 1/3 cups French-fried onions