Nutella Churro Bombs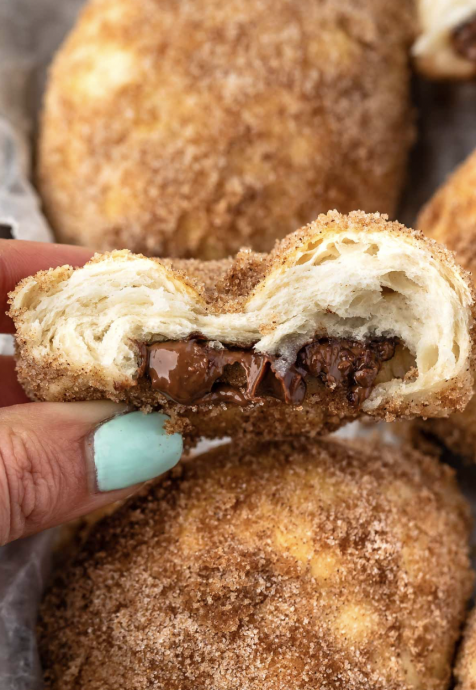 Nutella Churro Bombs are stuffed biscuits coated in cinnamon sugar! This is an easy recipe with canned biscuits and creamy Nutella that you can make for breakfast, brunch, or dessert.
Meet my new obsession: churro bombs! These flaky, buttery treats are so easy to make I've been making them on repeat and I'm not sorry at all.A churro bomb is a churro-style donut stuffed with something delicious! In this case, creamy rich Nutella, also known as the best ever chocolate hazelnut spread.
For these Nutella biscuits, we're taking a shortcut and using canned biscuits instead of making churro pastry from scratch. You get all the same churro flavor and texture but in an easy to make chocolate biscuit bomb.
Ingredients:
1 package Grands Biscuits 8 biscuits
½ cup Nutella
½ cup unsalted butter melted
1 cup granulated sugar
1 tablespoon ground cinnamon