Cashew Chicken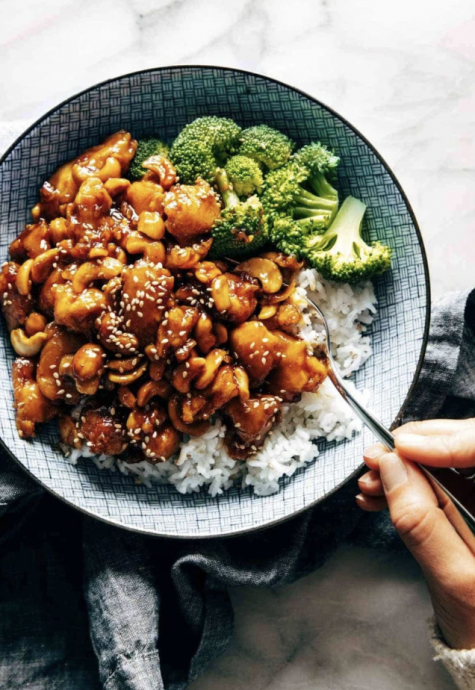 Saucy, sticky, crispy, sweet and savory Cashew Chicken! Just like your favorite takeout, but made easy at home.
Oh my oh my oh my – saucy, sticky, sweet and savory cashew chicken is here, and it was my favorite recipe I made this month, and this just might be the recipe that will pull you (okay, fine, me) out of the winter slumps with texture, flavor, and a little extra jazziness. It's just a really fun recipe.
There is a 100% chance that anyone who is in a 10-mile radius will come running into your kitchen when they smell the garlic, ginger, and soy in the sauce as it hits the pan. It's a good moment.
Ingredients
Chicken:
3/4 cup flour
3/4 cup cornstarch
1 teaspoon salt
1/2 teaspoon paprika
3/4 cup cold water
about 1/2 cup vegetable oil for frying
1 lb. boneless skinless chicken breasts, cut into small bite-sized pieces
1 cup cashew halves
Sauce:
1/2 cup hoisin sauce
1/4 cup soy sauce
2 tablespoons white vinegar
1 tablespoon sriracha (optional)
1/4 cup granulated sugar
2 cloves fresh garlic, grated
a small piece of fresh ginger, grated