Cream of Broccoli Soup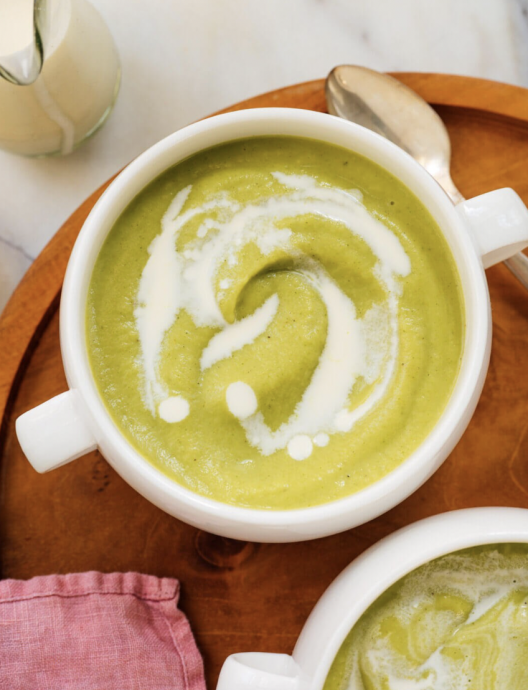 This cream of broccoli soup is perfect for a rainy day. It's creamy and satisfying, yet light and nutritious at the same time. This soup is a lovely side dish for your favorite sandwiches and hearty salads.
You might be intrigued by some of the elements in this cream of broccoli soup recipe. For starters, it's lusciously creamy with minimal cream—we'll primarily use butter and just finish the soup with a drizzle of optional cream. Treat this soup as a side dish. It would go particularly well with fresh sandwiches, hearty salads with chickpeas or roasted vegetables, and even with veggie pizza.
Ingredients:
4 tablespoons unsalted butter, divided
2 medium yellow onions, coarsely chopped
6 garlic cloves, smashed and peeled
1 ¼ teaspoon fine sea salt, divided, to taste
Freshly ground black pepper, to taste
2 pounds broccoli with stalks (3 large or 4 medium)
6 cups water
1 to 2 teaspoons lemon juice, to taste
Optional garnishes: Drizzle of heavy cream and/or sprinkled of finely snipped fresh chives