Snickerdoodle Pumpkin Bread Recipe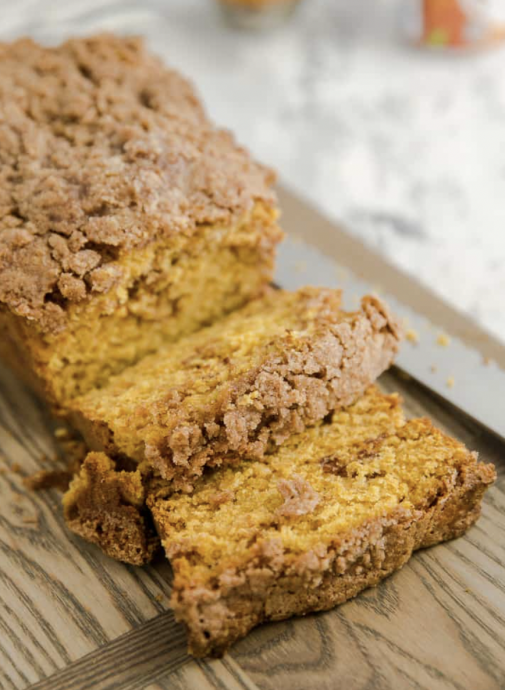 This soft, tender pumpkin bread recipe is perfect for Autumn.
Warm cinnamon spices, moist pumpkin bread, and incredible cinnamon crumble topping await you.
Fall is finally here and that is when many of us are bringing out all our favorite pumpkin recipes, like this delicious cinnamon pumpkin bread recipe.
This fall quick bread recipe is so easy and simple to make that it practically takes no effort at all. The end results are also fabulous. With super moist bread and a wonderful cinnamon flavor in every bite, this pumpkin bread is simply heavenly.
Not only are these all great reasons why you will love this recipe, but it is a healthy pumpkin bread recipe so you can easily serve it for breakfast, an afternoon snack, or dessert.
Ingredients:
1/2 cup butter, softened
1/2 cup sugar
1/2 cup Brown sugar
3 eggs
1 teaspoon vanilla
2 cups all-purpose flour
1/2 teaspoon salt
1 teaspoon baking powder
1 teaspoon baking soda
1 cup canned pumpkin
3 teaspoon cinnamon
1/2 cup sugar
For the topping
1/4 cinnamon sugar mixture
1/4 cup flour
1/4 cup brown sugar
4 tablespoons butter