Stouffer's Macaroni and Cheese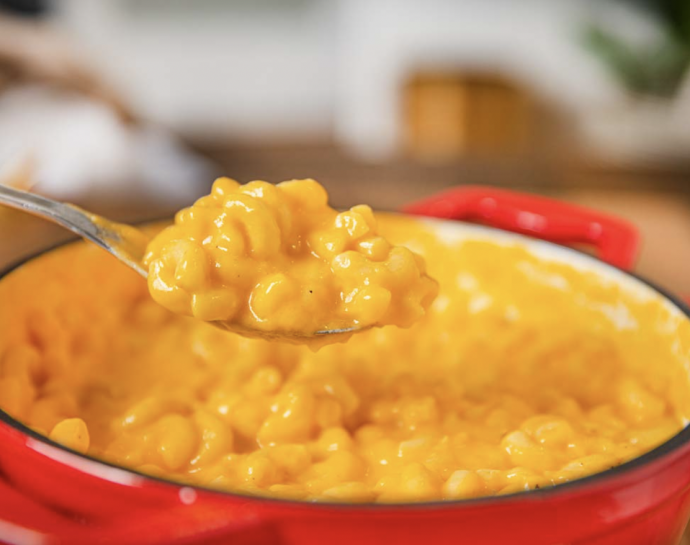 Creamy and cheesy Stouffer's Macaroni and Cheese is pure nostalgic comfort food made easily from scratch in just 30 minutes.
This Stouffer's Mac and cheese is such an All-American classic, we knew it had to be included. The real reason though? All through the holiday season as we were enjoying Home Alone (best holiday movie ever) I would see Kevin make his mac and cheese and sit down to his meal and it made me feel warmth and joy for the holiday season.
There is something about the creamy, cheesy flavors we all grew up with in this recipe. No stringy cheese here, just creamy sauce.
Ingredients:
8 ounces elbow pasta
2 tablespoons unsalted butter
2 tablespoons flour
1 1/2 teaspoons mustard powder
1/2 teaspoon paprika
2 cups whole milk
2 cups Colby Cheese , shredded
2 cups Mild Cheddar Cheese , shredded