Cream of Broccoli Soup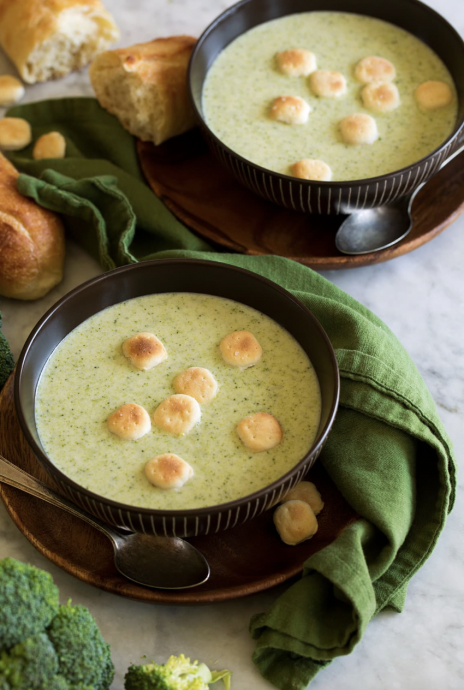 Homemade Cream of Broccoli Soup – It's rich and creamy, lightly cheesy (with parmesan!), has hints of garlic, and an abundance of fresh broccoli. This made from scratch soup is simple yet so delicious!
When we think of broccoli soup we often think of the incredibly popular broccoli cheese soup. Cream of broccoli soup may be its not as popular cousin but it deserves no less attention.
It doesn't require many ingredients nor a whole lot of prep, and the completed soup is not bold but perfectly balanced with flavor leaving room for the broccoli to shine.
Ingredients:
Butter
Yellow onion
Garlic
Low-sodium chicken broth
Broccoli florets
Salt and pepper
All-purpose flour
Half and half
Parmesan cheese (use fresh grated)
Ice