Turkey Soup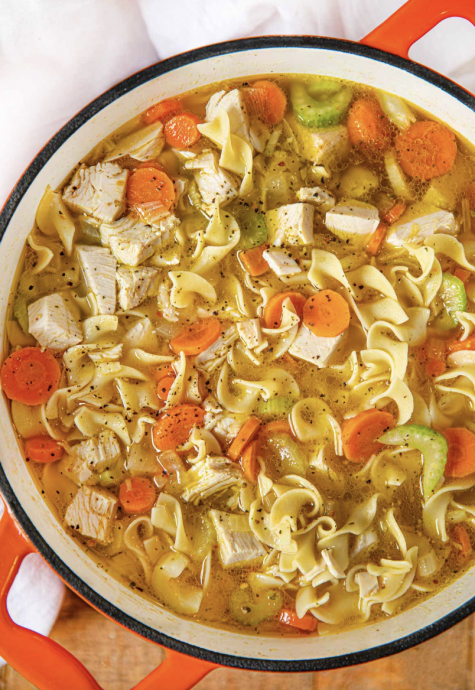 Turkey Soup is an easy Thanksgiving leftovers recipe made with turkey, noodles, and veggies that is a perfect laid back meal to recoup from a busy week.
Thanksgiving is wonderful for a lot of reasons, but one of the best reason is the days of leftovers! To avoid turkey burnout, get some new recipes like this one that use up your leftovers and the spices you already have on hand from you holiday cooking.
The great thing about this Homemade Turkey Soup recipe is that it's fairly low key. If you don't have chicken broth on hand, you can swap in vegetable or beef. Not feeling like using egg noodles? Use some rice or sweet potatoes, brown rice, quinoa, amaranth or any other starch you have on hand! Not enough of a certain seasoning, just substitute in something you like that has similar flavor.
Ingredients:
1 turkey carcass , from 14-pound turkey
8 cups chicken broth
12 ounces medium egg noodles
1 yellow onion , chopped
4 stalks celery , thinly sliced
2 medium carrots , thinly sliced
1 bay leaf
1 teaspoon kosher salt
1/2 teaspoon coarse ground black pepper
1/2 teaspoon rosemary
1/2 teaspoon thyme
2 cups turkey meat , chopped