Chickpea Noodle Soup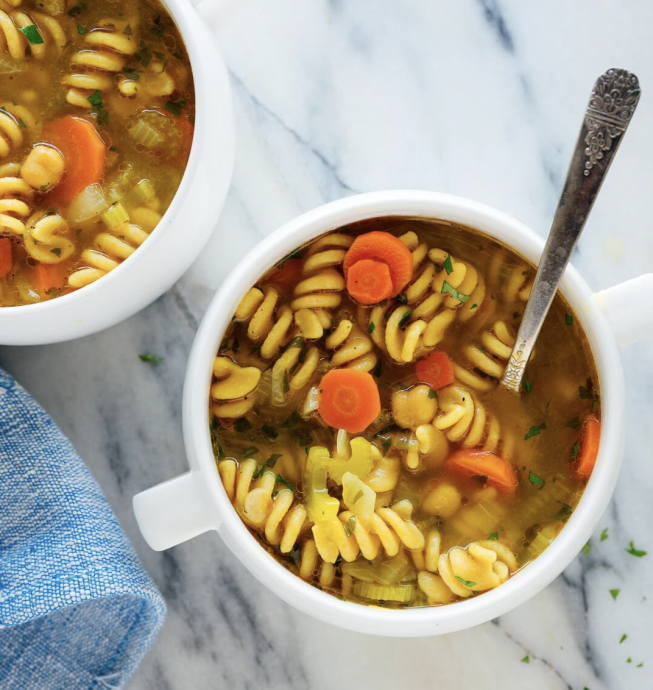 Here's my meatless version of classic chicken noodle soup, made with chickpeas instead of chicken! This soup is exactly what I want to eat when I'm feeling under the weather or craving some familiar, comfort food flavors.
It seems like everyone has caught at least one cold this winter season, me included. As a longtime vegetarian, I haven't eaten chicken noodle soup in years.
Ingredients:
2 tablespoons extra-virgin olive oil
1 medium yellow onion, chopped
1 cup thinly sliced celery (about 2 long stalks)
1 cup carrots, peeled and cut into thin rounds (2 medium or 4 small)
¼ teaspoon salt, more to taste
½ teaspoon ground turmeric
½ teaspoon curry powder (optional)
1 bay leaf
1 can chickpeas, rinsed and drained, or 1 ½ cups cooked chickpeas
8 ounces spiral pasta*
2 tablespoons chopped fresh flat-leaf parsley, plus extra for garnish
2 quarts (8 cups/64 ounces) vegetable broth
Freshly ground black pepper, to taste