Baked BLT Dip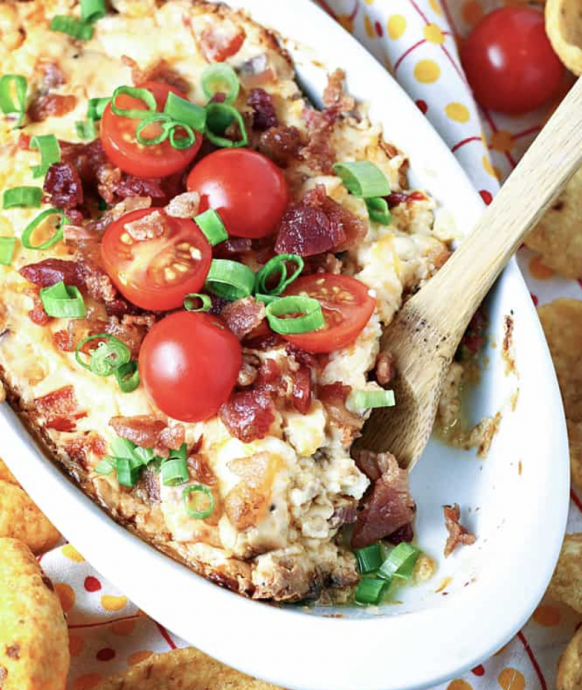 This dip is best serve hot, straight from the oven, but if you do have leftovers, they reheat pretty well in the microwave. But you're probably not going to have leftovers!
My favorite way to serve this dip is with corn chips or Ruffles, but it's also good with sliced baguettes or bread cubes. I also like to save a bit of the bacon and a handful of the chopped veggies for garnish.
However you serve it, it's sure to be a huge hit with your family and friends. Next time we're invited anywhere to watch football, I know what I'll be bringing!
Ingredients:
1 pound bacon, cooked
1 cup mayonnaise
1 cup sour cream
8 ounces cream cheese, softened
1 clove garlic, minced
1 1/2 cups shredded cheddar cheese
1 medium tomato, seeded and chopped
2-3 green onions, chopped
Salt and pepper, to taste
Additional green onions, cooked bacon, tomato, and lettuce for garnish, if desired