Baked Feta Tomato Pasta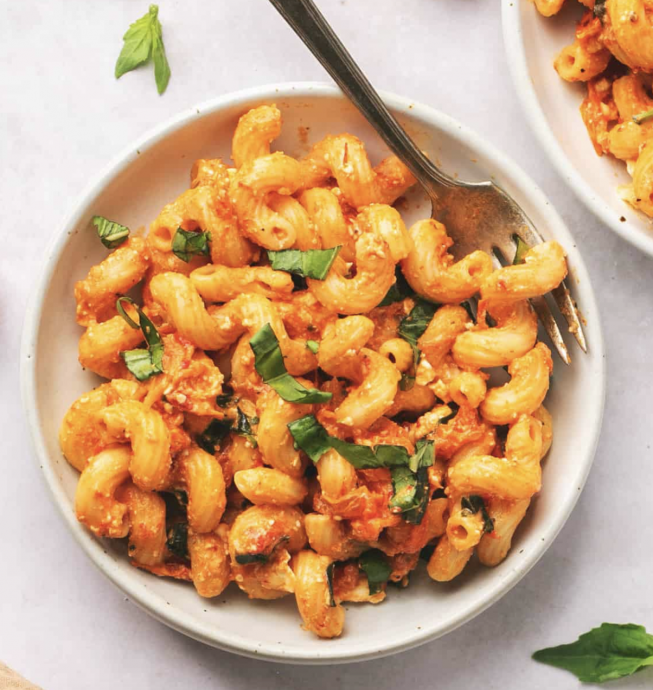 If you haven't jumped on the Baked Feta Tomato Pasta trend, it is time! Made with whole ingredients like tomatoes and basil, this pasta dish is full of flavor, perfectly creamy, and so easy to make.
Use fresh ingredients! Since baked feta pasta doesn't use that many ingredients, making sure that each ingredients is fresh and high quality will make this dish even better. Fresh tomatoes as opposed to canned, along with fresh basil will make the pasta delicious!
Pasta shapes galore! You can use any type of short pasta that you would like. Something like penne, rigatoni, fusilli, farfalle, or small shells would work really well!
Pack the baking dish with tomatoes. You really want to pack the baking dish with tomatoes so that they don't dry up. With the tomatoes being packed together, they will keep more of their juices and therefore more flavor. If you think that your baking dish is too big, try a smaller one!
Ingredients:
1 lb grape tomatoes
1 4oz can diced pimentos - drained
5 tbsp extra virgin olive oil
4 large garlic cloves
½ tsp salt
½ tsp cracked black pepper
8 oz block feta
14 oz short pasta shapes
small bunch basil - shredded