Grain-Free Breaded Pork Chops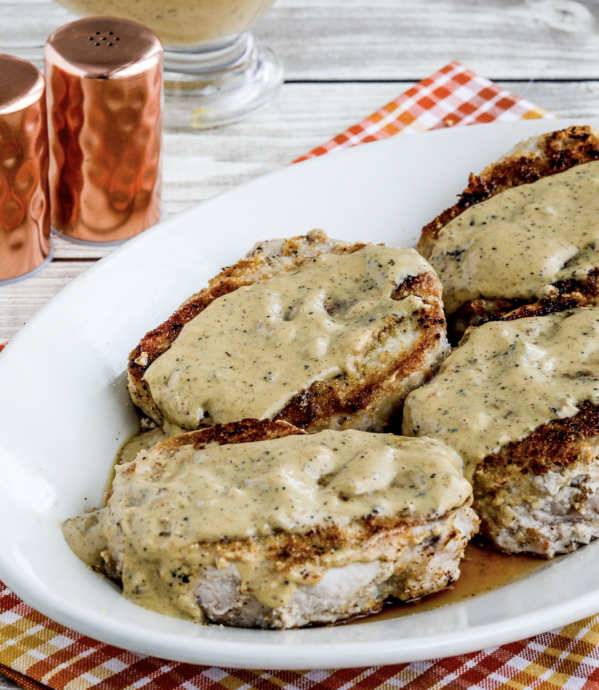 Grain-Free Breaded Pork Chops are a delicious low-carb way to cook pork chops by coating them with almond flour! These low-carb and gluten-free pork chops are served with a tasty mustardy pan sauce, and some of my favorite kids like this recipe!
If you don't eat pork I'm guessing these ingredients and cooking technique could be used on chicken or turkey cutlets; just be sure the poultry is pounded thin enough that it can cook thoroughly in the quick cooking time. And if anyone else tries it with chicken or turkey I'd love to hear about how it turns out!
Ingredients:
4 thick boneless pork loin chops
salt and pepper to season pork chops
2 tsp. Penzey's Pork Chop Seasoning (see notes)
1/2 cup almond flour (see notes)
1 T olive oil
3/4 cup chicken broth (see notes)
1/2 cup half and half (see note)
2 T Dijon mustard (see notes)