Easy Parmesan Garlic Knots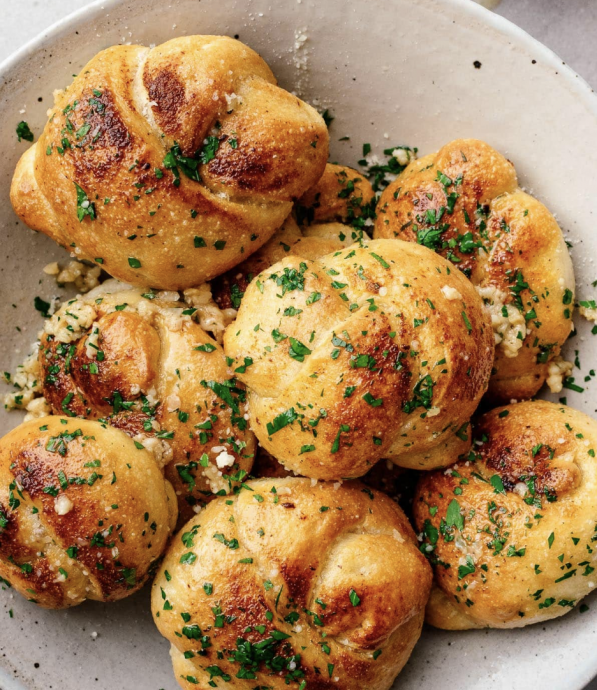 A parmesan garlic knots recipe that's a keeper. Whether you make the dough from scratch or use store bought, these knots are addictive!
Warm garlic knots fresh from the oven should be a controlled substance.
I can inhale an entire tray, even when I'm eating them alongside something like this delicious bolognese with pasta. I made the knots from scratch here, but you can easily use store bought pizza dough for somewhat immediate results. Garlic knots forever!
Ingredients:
for the Garlic Knots (or sub with 1lb store bought pizza dough)
3/4 cup warm water 177ml
1 tsp instant dry yeast 3g
1/2 tsp sugar 2g
2.25 cups all purpose flour 270g
1 tsp salt 6g
1 tbsp olive oil 30ml
Parmesan Garlic Butter
1 tsp garlic powder
1/4 cup butter
6 cloves garlic crushed
salt to taste
2 tbsp finely grated parmesan
2 tbsp fresh flat leaf parsley chopped