Puff Pastry Berry Hearts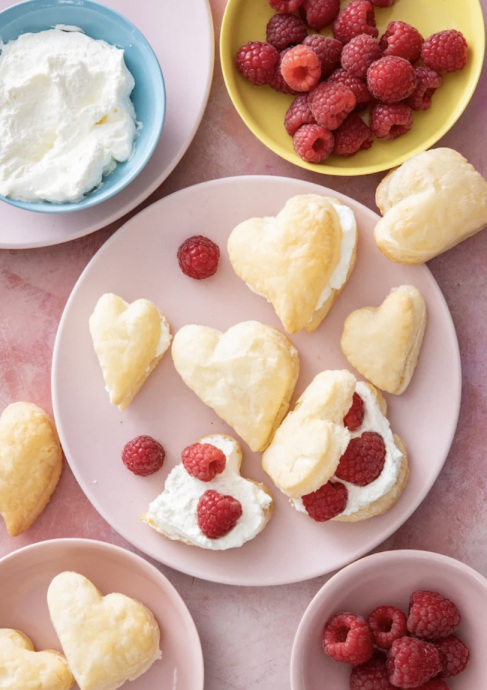 Puff Pastry Berry Hearts are an incredibly simple Valentine's dessert that your kids will love to help you with! What's better than fresh berries, whipped cream and flaky puff pastries? I can't think of anything!
In case you hadn't figured it out already, Valentine's Day is only a few days away! Of course there are straightforward gift ideas like a box of chocolates or a dozen roses you can give your loved ones, but to me there's nothing as sweet as a simple homemade dessert like these Puff Pastry Berry Hearts to win over someone's love forever.
Ingredients:
1 cup whipping cream
1 teaspoon powdered sugar
1 package frozen puff pastry, defrosted
1/2 cup fresh raspberries (or mixed berries)