Crock Pot Mexican Corn and Bean Soup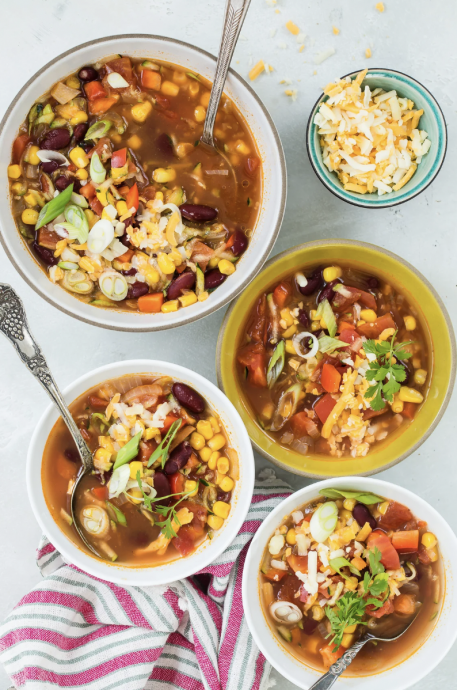 This Crock Pot Mexican Corn and Bean Soup is a great way to make both of those things happen. It takes less than 15 minutes to put this hearty dish together in the crock pot and it features a rainbow of nutritious veggies your kids are sure to love.
The soup is incredibly flavorful and while the cumin and chili powder might make you think it's spicy, the taste is actually quite mellow. I like to put out some grated cheddar or parmesan and a bowl of sour cream for my kids to sprinkle and dollop on top. I find that little touches like those make eating fun and allow little ones to make this soup their own.
Ingredients:
1 tablespoon olive oil
1 medium onion, diced
2 garlic cloves, minced
1 teaspoon chili powder
1 teaspoon ground cumin
1 28-ounce can diced tomatoes
2 15-ounce cans red kidney beans, drained and rinsed
1 1-pound bag frozen corn kernels
1 medium zucchini, grated
1 large orange, yellow or red bell pepper, chopped
1 32-ounce box low-sodium vegetable stock