Golden Potato Gratin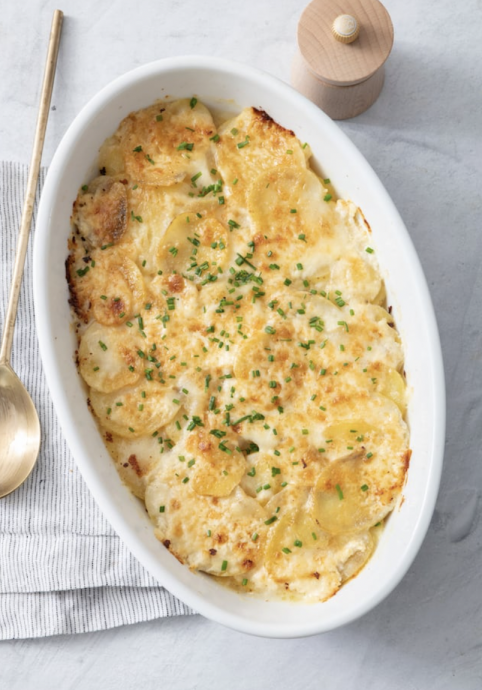 This Golden Potato Gratin is a fantastic dish to prepare for both adults and kids because although it looks quite fancy, it's super easy to prepare.
I'm a big fan of potatoes because they're inexpensive, versatile, delicious and kids tend to love them. This Golden Potato Gratin is super duper creamy, cheesy and decadent. It makes a really special side for the holidays or any night of the week really. Thin slices of Yukon Gold potatoes layered with white cheddar cheese? Doesn't get any better than that!
Ingredients
butter, for greasing dish
1 cup whole milk
2 teaspoons kosher salt
2 pounds potatoes (I used Yukon gold), thinly sliced
1 1/2 cups white cheddar cheese (you could also use gruyere or swiss)