Bananas Foster Muffins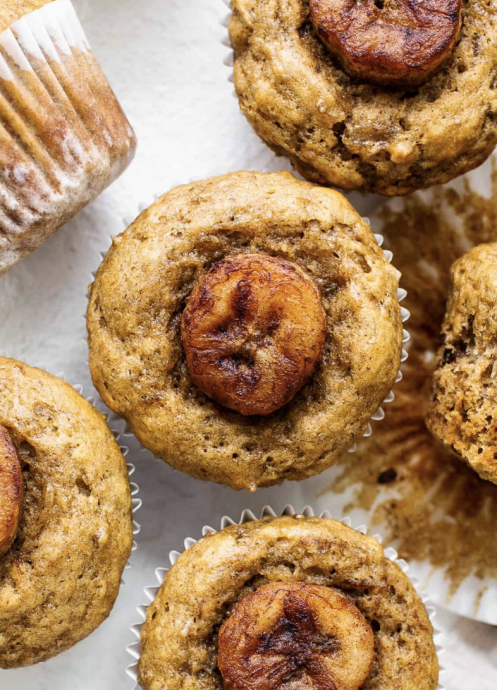 Bananas Foster Muffins are made with a delicious banana muffin base and sweet, caramelized bananas on top for the perfect snack.
If you love bananas foster, then these muffins are such a fun twist on a classic dessert. Not only will you find caramelized banana on the inside of these muffins, but they're topped with them too!
Ingredients:
Dry
1.5 cups all-purpose flour
1 teaspoon baking soda
1 teaspoon ground cinnamon
½ teaspoon kosher salt
Wet
1/2 cup light brown sugar
2 tablespoons unsalted butter
2 tablespoons dark rum
2 medium, ripe bananas cut into slices
¼ teaspoon ground cinnamon
⅛ teaspoon kosher salt
1/4 cup maple syrup
2 large eggs
1/2 cup unsweetened plain almond milk
2 tablespoons melted coconut oil
Topping
2 tablespoons unsalted butter
1 tablespoon dark rum
1 large banana sliced into 12 slices
¼ teaspoon cinnamon
⅛ teaspoon salt