BBQ Chicken Stuffed Sweet Potatoes Recipe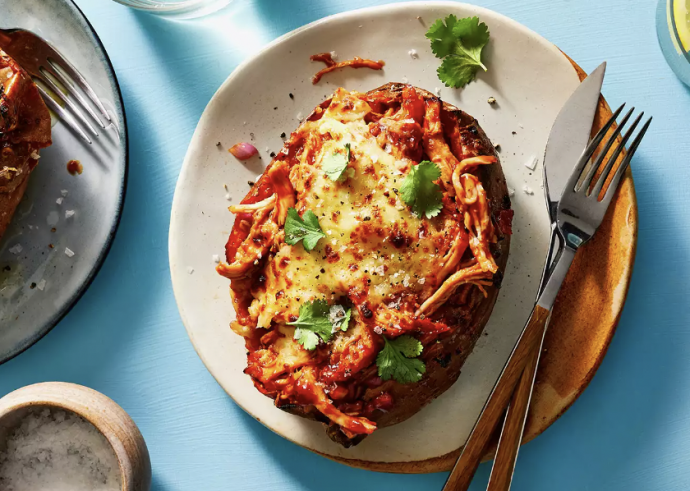 This recipe is a simple way to jazz up a sweet potato. Use store-bought rotisserie chicken or pre-cooked and shredded chicken breast paired with your favorite barbecue sauce for an easy meal. The addition of bubbly, melty mozzarella cheese might remind you of a barbecue chicken pizza from a popular restaurant chain.
Bake the sweet potatoes to perfection using this guide. This would be a great recipe to meal plan—just reheat in the microwave until warmed through. The potatoes can be baked up to a few days ahead.
Barbecue chicken stuffed sweet potatoes make a tasty lunch, or serve them for dinner along with a tossed salad or slaw.
Ingredients:
1/2 cup shredded cooked chicken breast
1/4 cup barbecue sauce
1/4 cup diced red onions
2 medium sweet potatoes, baked
1 tablespoon butter
1/2 cup shredded mozzarella cheese
Fresh cilantro, for serving