Spinach and Feta Grilled Cheese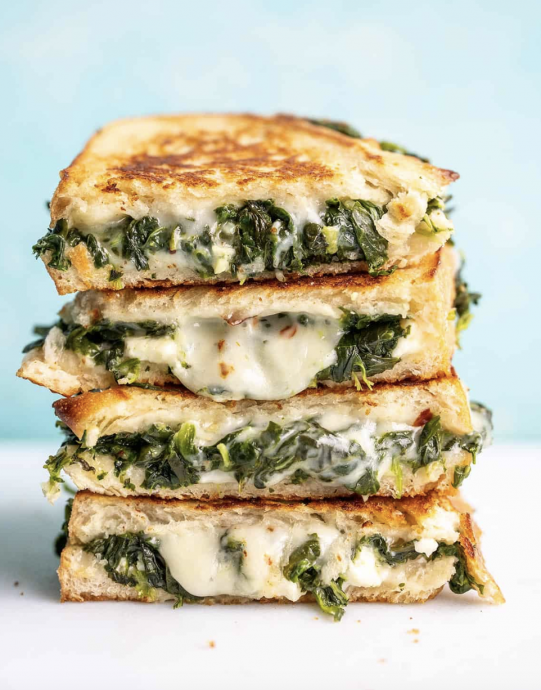 I used frozen spinach for this recipe because it's easy to keep on hand without worrying about it spoiling, but you could absolutely use fresh spinach if you have it. Just sauté it down until most of the moisture is gone, just as I did below with the frozen spinach.
As far as frozen spinach goes, you'll want to buy the kind that comes loose in a bag rather than the type that is frozen into a block. That will allow you to thaw just enough for this recipe while leaving the rest in the freezer for your next cooking adventure.
Ingredients:
1/2 Tbsp olive oil
1 clove garlic, minced
1/4 lb. frozen chopped spinach
1 pinch salt and pepper
4 slices bread
2 Tbsp butter
1 cup shredded mozzarella
1 oz. feta
1 pinch crushed red pepper