Kentucky Bourbon Grilled Pork Chops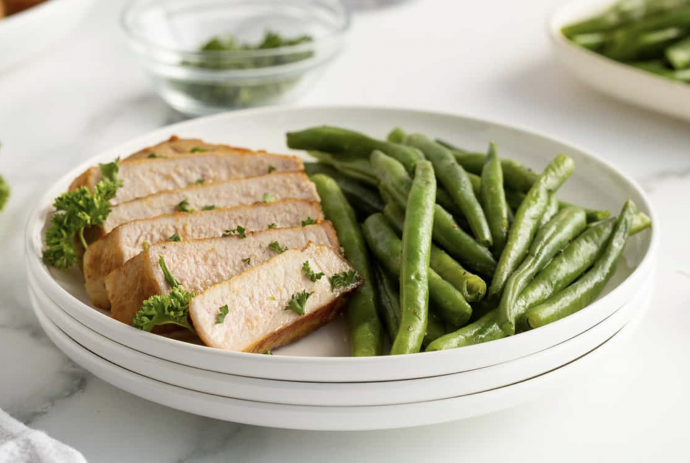 Pork chops are a super versatile, easily prepared cut of pork, but their main benefit is how well they hold other flavors. Why not spice them up a bit by making Kentucky bourbon grilled pork chops?
Pork chops are one of the most versatile cuts of meat out there, delicious when eaten with nothing but salt and pepper, or with a delicious marinade.
The real question is what kind of marinade should you choose? While there are plenty of simple, delicious marinades out there, why not try something a bit different and make something Kentucky inspired?
With molasses and bourbon combined with hot sauce and mustard, this is the kind of marinade you won't be sure is working properly until you bite into the most succulent, delicious pork chops you've ever had in your life.
Ingredients:
4 Loin Pork Chops (1 Inch thick, about 1½ pounds total)
2 Tablespoons Dijon style mustard
2 Tablespoons Molasses
2 Tablespoons Bourbon
⅛ teaspoon Hot sauce
¼ teaspoon grated orange rind
fresh parsley for garnish