Sausage Balls Recipe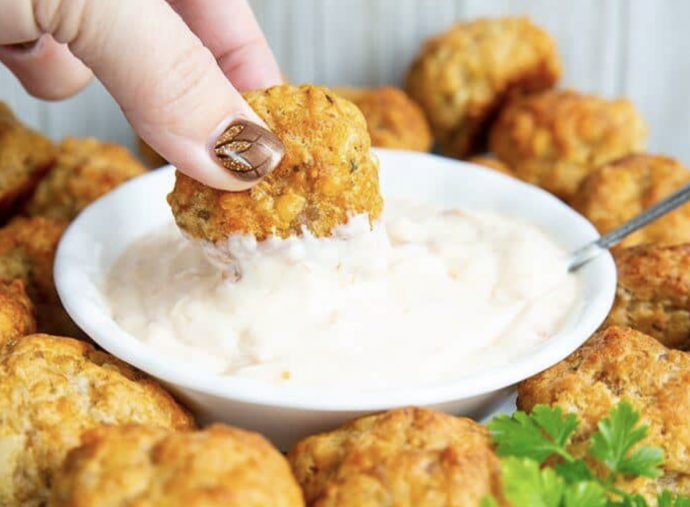 These biscuit mix (Bisquick ) cheesy sausage balls are a holiday staple as an appetizer and also grace many a table for holiday breakfasts as well! Only three ingredients and you have a delicious snack or side.
Using your mixer to make these sausage balls made this recipe SO EASY that I can see this recipe being doubled and you having 4 dozen sausage ball snacks in no time at all! I also think it does a better job of working the ingredients together than mixing them by hand would. You then simply get a tablespoon and get your golf ball sized dough balls ready to rock!
The other secret to these is not dropping them onto the sheet, you can roll them into nice uniform shaped balls. I don't guarantee that they are going to stay that shape as the pork fat and cheese fat will melt and change the shape of these, but mine came out pretty darn uniform.
Ingredients:
1 pound sharp Cheddar cheese shredded
1 pound ground pork sausage
2 cups biscuit baking mix
1 tablespoon freeze dried chives ( optional)
1/4 cup milk (if needed)