Rainbow Salmon Skewers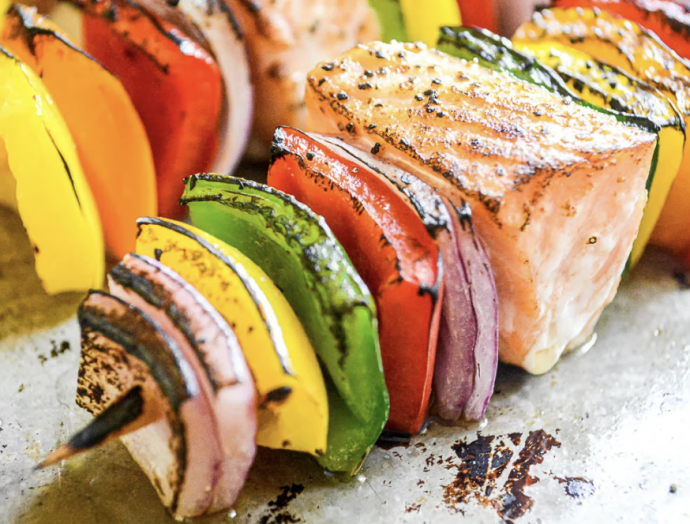 Rainbow Salmon Skewers are easy, healthy, and so fun to make ~ these colorful fish kabobs are our favorite 30 minute meal, on the grill or in the oven.
The colors were so cheerful and pretty I almost hated to cook them, but a girl's gotta eat! This is one of my favorite ways to do fish and it really helps keep the cost down – fish prices have skyrocketed and it's a shame because it's so good for us. You can get away with about 3 ounces of fish per person when you do it this way, and it also allows you to experiment with some of the more expensive varieties. This also gives you the perfect excuse to splurge on healthier wild caught fish.
Ingredients
12 ounces salmon fillet
1/2 each of a red, green, yellow, and orange bell pepper
1/4 large red onion
2 Tbsp olive oil
salt and fresh cracked black pepper
1 lemon for serving